Ring (https://ring.com), one of the home security companies acquired by Amazon, seems to pull a classic bait and switch scheme: Customers bought cameras with a promised free feature set that included controlling the cameras using an app. After a recent update by the company, reports show that even the arm/disarm switch for cameras through the app has moved behind a subscription paywall. While initially, before March 29th, when the update started rolling out to devices, it was said that this new subscription behavior should only apply to new customers, Reddit seems to show that this might not be adhered to by Ring:
What is a bait-and-switch scheme?
A bait-and-switch scheme is a type of fraudulent marketing tactic where a business or seller advertises a product or service at a very attractive price or offer to lure potential customers, only to then switch them to a different and often more expensive product or service. The bait is used to get the customer's attention and to entice them into considering a purchase, while the switch involves steering them towards a different product or service with higher profit margins or sales commissions.
For example, a store may advertise a popular item at an extremely low price to attract customers to the store. Once the customers arrive, they may be told that the item is out of stock or that it is a lower-quality version of the advertised product. The salesperson may then try to persuade the customer to purchase a more expensive item.
Bait and switch schemes are illegal and considered to be deceptive trade practices. They can lead to a loss of trust and reputation for the business and can result in legal consequences, including fines and penalties. It is important for consumers to be aware of these tactics and to report any suspicious behavior to the appropriate authorities.
To give the argument some weight, here are links to official websites explaining that bait-and-switch schemes are illegal:
EU: https://www.europarl.europa.eu/RegData/etudes/BRIE/2013/130533/ LDM_BRI(2013)130533_REV1_EN.pdf
US: https://www.ftc.gov/enforcement/penalty-offenses/bait-switch
You don't fully own your cloud-connected devices
Regrettably, Ring not only shutters trust in itself but in all cloud-connected devices. The only way out for the future seems to be a binding contract that forbids companies to pull that kind of stunt on cloud-connected devices.
Ring, at the time of purchase, might have had a clause in its bylaws allowing for such an updated behavior. However, at least in the EU, there are laws prohibiting any clauses in the bylaws that might be surprising. So, if you sign a contract or buy a product without reading the bylaws first, those surprising clauses run at risk of being invalid.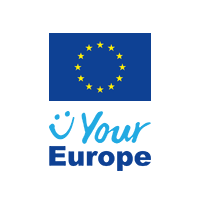 In conclusion, we recommend not buying any devices from Amazon-owned brands until the situation is resolved.  This includes:
On this matter, there is a really good video by Louis Rossmann. Take a look:
Additional resources:
Disclaimer: The information provided on coffee.link is for general informational purposes only and should not be considered as professional financial advice. The content presented on this website is not intended to be a recommendation to buy or sell any stock or investment product. The author of this article may hold positions in some of the stocks mentioned. Readers are advised to do their own research and consult with a licensed financial advisor before making any investment decisions. coffee.link and the legal entity behind it (Task Venture Capital GmbH) does not guarantee the accuracy or completeness of the information presented and is not responsible for any losses or damages that may arise from relying on this information.
Comments